Audio podcasts featuring pertinent interviews about clinical (and meta-clinical) matters.
August 2nd, 2019
Podcast 227: Chronic kidney disease and anticoagulants
Podcast: Play in new window | Download
Subscribe: RSS
Chronic kidney disease, being a "prothrombic state," would seem to warrant use of anticoagulants, yet they aren't often used — why? The problem seems to be a lack of data with which to evaluate their effectiveness and possible harms. Big drug trials seem to avoid recruiting these patients, especially those in the later stages of CKD, where, for example, the risk for thromboembolism is two- to three-fold greater than in patients with normal kidney function.
We talk with Dr. Sunil Badve, senior author of a meta-analysis in a recent Annals of Internal Medicine. His findings? Non-vitamin K oral anticoagulants (or "NOACs") seem better suited for those with early-stage disease than vitamin K antagonists like warfarin. In later-stage CKD, there just isn't enough data available yet, and so the choice of therapy — if any — must weigh benefits against harms carefully.
Links:
Annals of Internal Medicine meta-analysis
Physician's First Watch coverage
You can follow any responses to this entry through the RSS 2.0 feed. Both comments and pings are currently closed.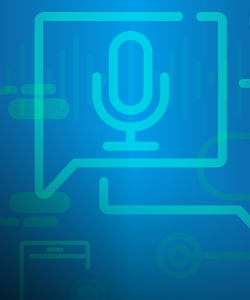 About the Podcast
Comments, suggestions, and story ideas welcome. Learn more about Clinical Conversations.
Follow us:


Most Commented

Subscribe to Clinical Conversations via Email

Tag Cloud