Audio podcasts featuring pertinent interviews about clinical (and meta-clinical) matters.
January 25th, 2009
Podcast 27: Dr. Steven E. Sobol talks with us about his paper on trends in pediatric head-and-neck infections from S. aureus — an increasing percentage of which are MRSA.
Podcast: Play in new window | Download
Subscribe: RSS
The 6-year period 2001 – 2006 saw an increase from 12 to 28 in the percentage of S. aureus infections among head-and-neck infections in childen that were methicillin resistant. This 16-point jump is concerning, and we talk with an author of the paper documenting that increase.
Also, we'd like to know: should we be calling this thing here "Admitting Diagnosis" — or something else?
If you would like to comment or offer an idea for a future podcast, please call 617-440-4374.
Links for this podcast:
You can follow any responses to this entry through the RSS 2.0 feed. Both comments and pings are currently closed.
Comments are closed.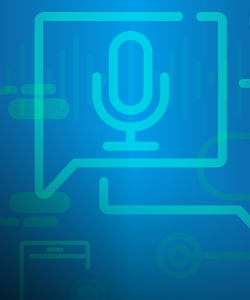 About the Podcast
Comments, suggestions, and story ideas welcome. Learn more about Clinical Conversations.
Follow us:


Most Commented

Subscribe to Clinical Conversations via Email

Tag Cloud